Reports
table sins
Additional research: Mike Campbell "While the NHS had debts written off and was pride of place in a government slogan, the care sector only came...
The Bristol property secretly owned by the controversial governor of the Bank of Lebanon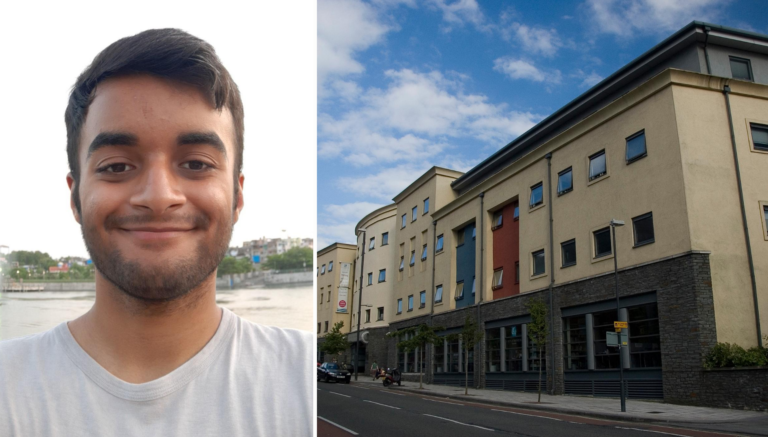 Bristol students 'playing catch up' to get uni places after A-levels fiasco
The government's U-turn to award teacher assessed grades came after days of intense stress. In one shocking case, a Bristol school saw 84% of its year 13s' results downgraded.
Rastafarian Culture Centre sale set to go ahead, despite community objections
The prospective buyer says thay are committed to ensuring the community can still use the building, says Bristol City Council.
Revealed: Private mental health ward for children in Bristol to close
The Priory Bristol says staffing problems are the reason behind the closure of Banksy ward, the only of its kind in south west England.
Developer withdraws planning proposals for 'grim' and 'Stalinist' St Pauls flats
Controversial plans for a four-storey block of flats in St Pauls have been withdrawn. The boss of developers Clayewater Homes says they spent "a lot...
Ex-undercover cop secretly ran business with man connected to gangsters
The ex-undercover cop hid the fact he was running a second-hand car dealership with a man who had "very dangerous" known associates in organised crime. He denied the allegations against him and claimed senior members of Avon and Somerset Police tried to discredit him.
Third mysterious fire in two years at Strachan & Henshaw, 'The Office', building
The fire which broke out on the ground floor is being treated as deliberate. It follows a blackmail attempt on the landlord and a separate, violent assault on the ex-landlord.
'Bigger and bolder' clean air plans could reduce Bristol pollution to legal levels by 2022
Mayor Marvin Rees says that the coronavirus pandemic has made alternative plans possible for Bristol.
£17 million could be wiped off value of Bristol Energy
The Labour-run council is trying to sell Bristol Energy, which has soaked up £35 million of council tax payers' money and posted official losses of £32.5 million since it was set up five years ago.
Enslaved person's gravestone vandalised in Bristol in racist retaliation attack for toppling of Colston statue
The historic grave of an enslaved young African person has been desecrated in an apparent racist revenge attack following the toppling of the statue of slave trader Edward Colston.
Van dwellers resist eviction on Glenfrome Road
'Intimidating' bailiffs left the site without removing any vehicles.
Colston statue toppled during Bristol's Black Lives Matter protest
The statue of slave trader Edward Colston in Bristol city centre - often the centre of debates about marking Bristol's dark history - was today torn down.
£37.7 million later: Council announces sale of debt-ridden Bristol Energy
The announcement comes after Labour councillors last week blocked an inquiry into the saga, which has cost the local authority millions.
Council will have to make spending cuts, as cost of Covid-19 passes £100 million
Bristol City Council has repeatedly called for more funding from central government, because the current level of support leaves a black hole of £86 million.
'More work to do' on institutional racism at Bristol City Council
The council has been tackling the problem following a damning review into the death of Bijan Ebrahimi and complaints of racial discrimination by council staff.
Under lockdown, social work has gone virtual. What happens when the real world comes back?
Child protection relies on face-to-face relationships and has been turned inside out by coronavirus. As lockdown eases, there are fears over what might come next.
Bristol Energy inquiry blocked by Labour councillors
There will be no independent inquiry into why Bristol City Council continued to pump millions of pounds into debt-ridden firm Bristol Energy.
Cars to be banned from parts of Bristol city centre in major boost for cycling and walking
The council plans include banning cars from Bristol Bridge and a section of Baldwin Street, as well as pedestrianising the Old City and widening pavements across Bristol.
Private Bristol student housing company refusing rent relief despite coronavirus exodus
Students in university-owned halls aren't being charged if they've moved out, but a group of first-year students in privately owned halls have fallen through the cracks and may be forced to cough up £1,500.
Temporary coronavirus mortuary to open as council prepares for 'worst case scenario'
The new mortuary will increase Bristol City Council's capacity to deal with deceased people by two-thirds.